Is Tradacc a Scam or Legitimate Trading Education, Training & Mentorship Platform?
Tradacc is a trading education platform co-founded by Aaron Korbs and Ruben Davoli.

There are several other members of the Tradacc team, but the "face" of the company is Aaron Korbs. He's the one teaching all of the lessons within Tradacc's 3 main courses: Volume Profile Formula, Funding Accelerator, and Profile Method.
As someone who has been through all of these Tradacc courses – as well as dozens of others unrelated to Tradacc – I have a comprehensive perspective on what Tradacc has to offer and how it compares to other firms within the industry as a whole.
There's no doubt that the trading education industry is an extremely difficult one to traverse. It's a landscape full of gimmicks, deception, and downright scams. So I understand exactly why you're doing this research: to find the truth about Tradacc.
My goal here is to share an in-depth perspective on Aaron Korbs and Tradacc (which includes both positives and negatives) so that you can thoroughly understand how they operate before blindly pursuing any of their courses/programs.
Keep in mind that these are my personal opinions, but ones that are rooted in extensive personal experience.
3 Primary Reasons Why I Believe Tradacc is Legit:
If you're unfamiliar with Aaron Korbs and Tradacc, I would immediately direct you to Aaron Korbs' YouTube channel.
In my opinion, this is one of the best trader YouTube channels available – especially in regard to futures, auction market theory, and volume profile. This is an obvious place to start for 100% free education. There's a ton of great content offered there.
He has hundreds of videos to choose from, but I would specifically recommend his Daily Profile Show. This is an opportunity for anybody (whether you're a student or not) to join Aaron Korbs live, discuss the trading session, and ask him questions.
If you're trying to decide for yourself whether Aaron Korbs and Tradacc are a scam/legit, then you need to be taking advantage of this livestream. It's free access to Aaron Korbs himself almost every day of the week (Monday through Thursday).
The channel also includes podcast interviews, trading challenges, and various other resources that I suggest checking out.
2. Profile Method → Top-Level Training & Mentorship
Unlike Korbs YouTube, the Profile Method program isn't something that's available to the public for free.
But this is really what solidifies the legitimacy of Aaron Korbs and Tradacc in my mind. It's not your typical basic/surface-level trading course. Profile Method is an advanced training & mentorship program for serious/committed developing traders.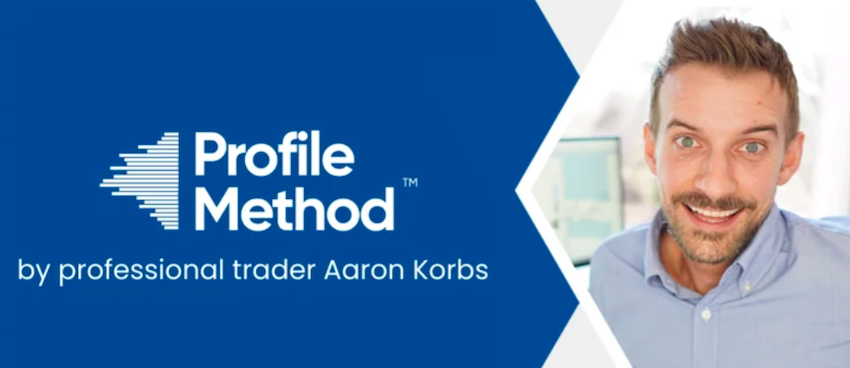 The lessons within the Profile Method course are top-notch – no question about it. But where the most value is provided, in my opinion, is through the daily live trading sessions (known as Trading Live Experience) and bi-weekly Q&A's.
It's an opportunity to truly synthesize everything that Aaron Korbs teaches and put it into practice. He's doing it himself every single day and putting it on display for his most dedicated students to see. The level of transparency is second to none.
This program costs several thousand dollars and covers the details/nuances of Aaron Korbs' complete trading methodology.
One last thing I want to point out is Aaron Korbs' focus on specialization, which I think is incredibly important.
What I've realized over the years is that most trading courses/programs are far too general; they all teach the same basic technical analysis (like cookie-cutter candlestick patterns) that don't really produce any meaningful edge.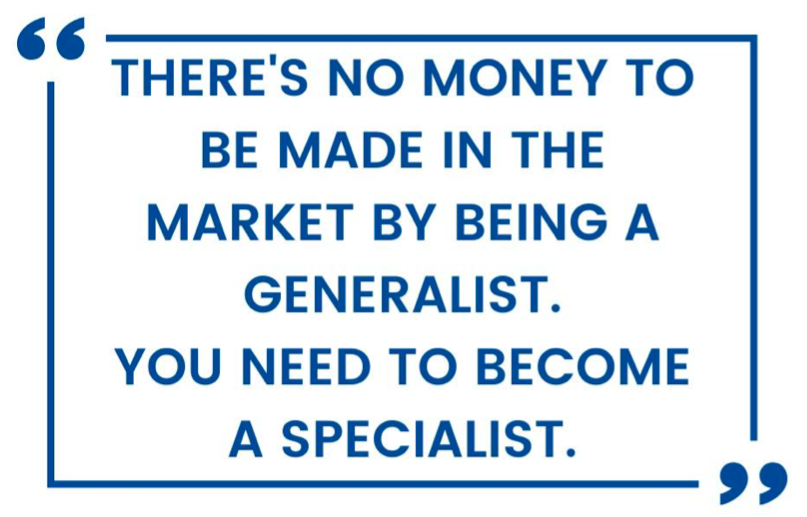 So most aspiring traders – thanks to lousy trading courses – really have no idea what it means to have deep market competence. I literally thought I had the "technical edge" component in place for 5+ years – only to realize that I did not.
I learned all the classic technical analysis patterns out there – the triangles, wedges, double tops/bottoms, head and shoulders, etc. But it wasn't until I came across auction market theory and profiling tools when things finally clicked.
How Aaron Korbs views markets (mainly through volume profile) is one of the best ways to organize and analyze them.
The Only Reason I See For Any Type of Scam Allegations:
1.

Tradacc Course Pages Tend to Be "Sales-y"
If you check out the course pages for Volume Profile Formula and Funding Accelerator, for example – which are a couple of beginner-level Tradacc courses – I think you'll see what I mean. These pages have a bit of a "sales-y" feel to them.
Honestly, I almost never went through any of Aaron Korbs' courses because when I initially came across the Volume Profile Formula page it just screamed "scam" to me. But I was so impressed by his YouTube channel that I had to do it.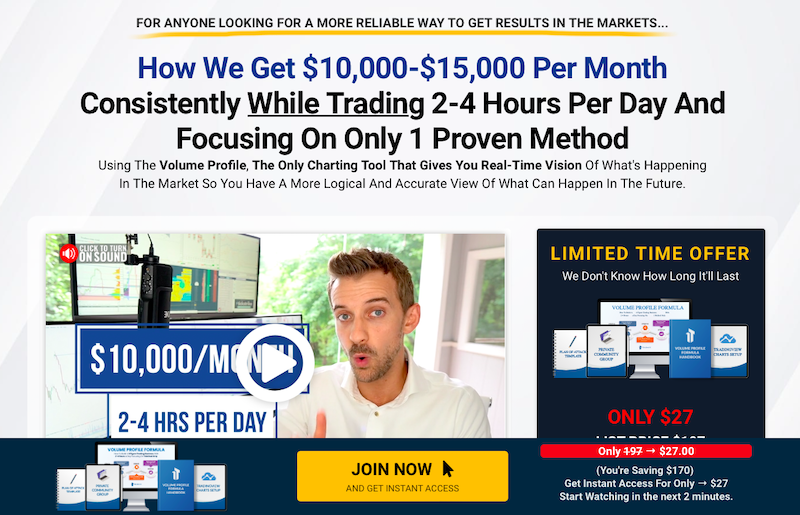 It also helps that the Volume Profile Formula course is cost-friendly (less than $50) – so there's not much to lose. But I definitely had plenty of initial doubts. After going through it (and other Tradacc courses), however, my doubts were silenced.
Now I'm not saying that the VPF course alone is a top-level, out-of-this-world piece of trading education – because it's not. It's merely an introduction to Aaron Korbs' volume profile methodology. But it's well worth the less than $50 price tag.
Overall, I don't see any valid reason to call Tradacc a scam (especially having experienced all of their courses firsthand). But keep in mind that the best education, training, and mentorship is offered through the Profile Method program.
In my opinion, every other Tradacc course is simply a foundational buildup to to the top-tier Profile Method program.
Bottom Line – Is Tradacc Worth Pursuing (Legit) or Should it be Avoided (Scam)?
If you're looking for a transparent mentor and robust market methodology, then I certainly think Tradacc courses/programs are worth pursuing. I view Aaron Korbs as one of the most legitimate trading coaches/educators in the space.

His focus on auction market theory & profiling as a superior framework for acquiring real market competence, skill, and edge is something that I 100% agree with. So I think he's leading developing traders down the right path in that regard.
Please keep in mind that these courses aren't get-rich-quick programs. But for individuals who are committed to learning the material and building legitimate trading skills, it's possible to generate a significant portion of income from markets.
I'm not making any guarantees of success because merely purchasing a course – even something as high-quality as Profile Method – isn't an automatic ticket to becoming a great trader. It still requires hard work and dedication on a daily basis.
But I know the positive impact that Aaron Korbs and Tradacc have had on me and my approach to markets (especially through the Profile Method program) – and I think every developing trader can benefit immensely from what he has offer.
If you have personal experiences with Aaron Korbs or any Tradacc-related courses, please feel free to share them below.
Written by Matt Thomas (@MattThomasTP)
Related Pages: