---
Trading Paradigm Definition, Objectives, Values, Purpose, Best Posts, and Top Reviews: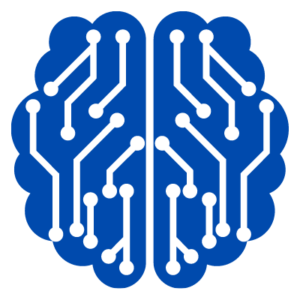 What is the Definition of a Paradigm? And What Do I Mean By Trading Paradigm?
A paradigm is a standard, perspective, or set of ideas. A paradigm is a way of looking at something.
– Definition provided by Vocabulary.com
A paradigm is a collection of attitudes, assumptions, beliefs, perspectives, principles and concepts. The trading paradigm the name of this site refers to is the overall cognitive framework required to become a consistently profitable trader. It's made up of specific characteristics and ways of thinking, also known as the inner game of trading.
Cultivating the proper mindset – one that is in harmony with true market characteristics – lays the foundation for consistent trading success. Through this internal process of continuous growth and development, you become a more structured, objective, consistent, and disciplined trader. Mindset is more important than any other aspect of trading. It's the core of lasting market success.
Trading Paradigm Can Help Individuals:
Looking to understand the reality of what it takes to become a consistently profitable trader.

With an interest in trading, but no experience, and looking for a place to begin their journey.

With prior knowledge and/or experience in trading, but haven't been able to achieve consistent success.

Who are done with get-rich-quick programs promising fast and easy money with little to no effort.

Who act impulsively based on emotions like the fear of losing money, being wrong, missing out, and leaving money on the table.
Trading Paradigm Aims to Provide:
Detailed reviews of books, blogs, courses, and other products/services focused on teaching traders how to develop core tactical and mental skills. All reviews are based on real-life experiences with those particular products and services.

The truth about market characteristics and how we need to adjust our perspectives and behaviors in order to achieve consistent market success. We all want the freedom and opportunity provided by the markets, but we don't naturally know how to deal with the unstructured and uncertain nature of them.

Proof that the proper mindset is the most important aspect of trading. Without acquiring a particular mental framework, even the best analysis and strategies won't lead to durable success. Insecurities, denied impulses, bad habits, biases, defense mechanisms, and unrealistic expectations will control behaviors and sabotage results.
Trading Paradigm's main purpose is to help traders achieve consistent success through the acquisition of core tactical and mental skills.
Trading Paradigm's Top Values:
Honesty

Health

Humility
Trading Paradigm's Top-Ranked Reviews:
Learning Programs & Communities: Thomas Kralow | 2ndSkies Trading | Investors Underground
Trading Psychology Courses: Advanced Traders Mindset | Trading Psychology Mastery | Compass 2.0
Trading Psychology Books: Trading in the Zone | The Disciplined Trader | The Psychology of Trading
Other Trading Tools: Trade Ideas | Benzinga Pro | TradingSim | Trading Composure | Mind Muscles For Traders
Top Posts For Evolving From a Struggling Trader into a Thriving Trader:
Trading Paradigm Guest Posts on Other Websites:
TradingComposure.com – Published 5/9/21: How to Evolve Into a Consistently Profitable Trader – The Success Formula
The Trading Paradigm Story:
This website was originally launched back in 2015 –  about two years into my trading journey. The initial focus at that time was on my own personal experiences with various stock trading newsletters and alert services. Back then, I thought that the insight I could gain from joining and following these programs would make the biggest impact on my trading results.
Alert Services Aren't the Path to Consistent Trading Success
But what I learned over time was that many of these services were focused on the wrong things and subscribers were joining for the wrong reasons. For example, many services were more concerned about broadcasting their own trading profits even though members weren't achieving anywhere near the same results. And most members were just blindly attempting to follow trade alerts instead of building the core skills necessary to become self-sufficient. As a result, these services were ineffective for the majority of subscribers.
It finally registered with me that trade alerts from other sources were not the path to consistent profitability. It's not that all of the newsletters and alert services I used failed to produce any value. Some of them were actually quite educational – offering video lessons, watch lists, chat rooms, webinars, and other forms of ongoing mentorship. But in general, resources for building the proper trading mindset were nonexistent. At best, there would be a quick blog post or short video about trading psychology, but nothing more.
This lack of training on the psychological aspect of trading was shocking to me. There's no doubt that obtaining the proper mindset is a foundational component for consistent trading success, yet it was missing from pretty much all trading programs I came into contact with in the first few years of my journey. Luckily, unlike many other traders, I was able to make this realization before getting knocked out of the game for good. I finally found the secret to trading mastery: acquiring the core skills for consistent success.
You Can't Cheat the Market – You Need to Wire New Skills
This secret isn't the easy or fast path most people are hoping for. That's why alert services are so popular – trade alerts are what people think they want. But it's also why so many subscribers end up failing – because blindly copying trades doesn't work. It's ironic how the seemingly fast and easy path of subscribing to a trade alert service will actually make your journey slower, harder, and more expensive. Consistent trading success requires commitment and effort in building core skills. There's no cheating the market.
Mindset is the most critical element of trading success. Without it, everything else crumbles. Your mind starts out as your biggest weakness as a trader. But it can become your biggest strength if you make the appropriate paradigm shift. It's not easy to acquire new attitudes, beliefs and perspectives, but it's required in order to flow with the market instead of fight it. The ultimate goal is to help you develop an internal framework that actually makes trading a fluid, enjoyable experience instead of an unstable, afflictive one.
To Your Trading Success!
Matt Thomas (@MattThomasTP)