Aaron Korbs Net Worth and Trading Track Record:
Aaron Korbs is a full-time futures trader specializing in volume profile and order flow analysis.
He's also the co-founder and face of Tradacc (short for Trading Accelerator) – which is a trading education/training/mentorship platform offering 3 main courses/programs: Volume Profile Formula, Funding Accelerator, and Profile Method.

These 2 things (his own trading and trading education business) appear to be his main sources of income. Based on his typical 6-figure annual trading income and the quality of his training programs (especially Profile Method), he's likely a multi-millionaire.
There's no way to know the exact details of his net worth unless he shares all of his financial information publicly. But I think it's safe to say that it's in 7-figure territory. And the vast majority of his income/wealth revolves around trading & investing.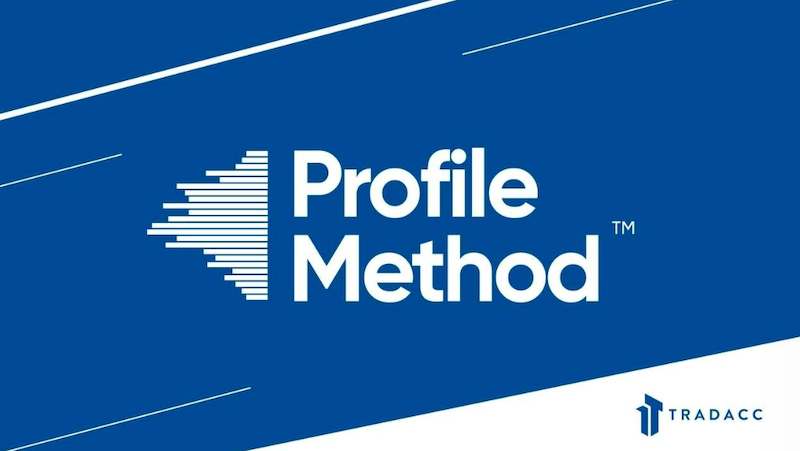 I personally view Aaron Korbs as one of the most genuine and transparent mentors in the trading space – and his Profile Method program is up there with the absolute best training and mentorship programs I've ever come across.
There are only a handful of other traders and trading coaches/mentors that I hold in such high regard as Aaron Korbs.
Aaron Korbs Track Record – Trading Live Experience and Daily Profile Show:
Being part of Aaron's next-level Profile Method program, I have the opportunity to watch him trade live almost every single day (Monday – Thursday) – which is a feature of his training/mentorship known as the Trading Live Experience.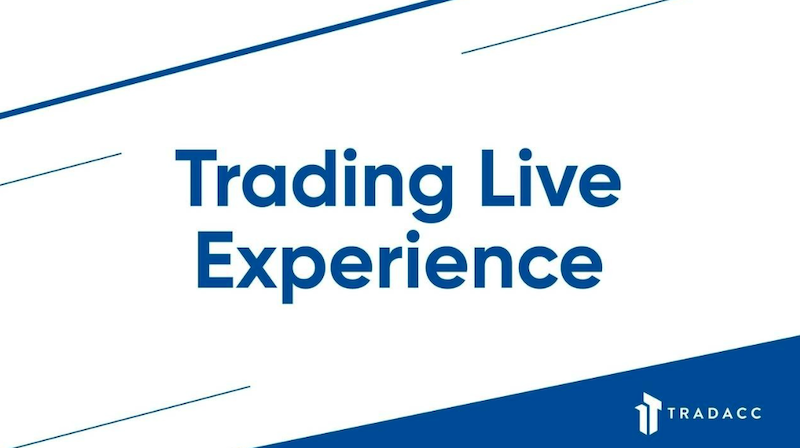 He also shares his daily results and discusses the session almost every single day through his free, public Daily Profile Show on YouTube. So there's no debating his transparency – and it's clear that he's a highly skilled, competent, and consistently profitable trader.
I don't keep a running tab on his daily profits/losses, but he averages over $400 per trading day (which based on about 250 trading days per year works out to $100,000+). This is the goal that he helps his students strive for and surpass as well.
He doesn't throw around crazy size or shoot for gigantic winners. He keeps his risk tight and is incredibly consistent. In my opinion, he has a lot of room to scale up and capture more profits; he certainly has the competence/skill/edge to do so.
But if he's comfortable where he currently sits in terms of annual trading profits, then it's certainly a nice place to be. Breaching that $100,000 level year-after-year can have a nice impact on pretty much anybody's life (even as a sole source of income)
So in addition to his other income sources, I'm sure he's doing quite well from an income/wealth/net worth perspective.
Learn More About Aaron Korbs, Tradacc, and His Volume Profile Methodology:
To learn more about Aaron Korbs and his personal approach to markets, I highly recommend his YouTube channel. It's free to the public (obviously) and offers incredible content on the topics of futures, auction market theory, profiling, and more.

He doesn't share all of the details of his methodology on YouTube (he saves many of the nuances for his advanced training & mentorship program – Profile Method). But there's still a ton of value in the content that he publishes there.
When you're ready to take your market competence and trading skills to the next-level, you can consider purchasing one of his 3 main courses: Volume Profile Formula (beginner), Funding Accelerator (beginner to intermediate), and Profile Method (advanced).
The Volume Profile Formula course is only like $50 (typically less) and is geared toward beginners looking for an introduction to Aaron's profiling methodology. Funding Accelerator is a little more advanced/expensive, but still geared toward beginners.
The real training & mentorship, however, is through his Profile Method program. This is the path to go down for serious/committed traders (not hobbyists/dabblers). It's about acquiring the competence/skill to generate a meaningful trading income.
If you have any personal experiences with Aaron Korbs and Tradacc – please share them down below in the comments section.
Written by Matt Thomas (@MattThomasTP)
Related Pages: