The Volume Profile Method – What is the Volume Profile Method With Aaron Korbs?
The Volume Profile Method with Aaron Korbs is an advanced training and mentorship program designed for committed individuals who want to trade for a living – or at least make trading a substantial portion of their income ($100K+ per year).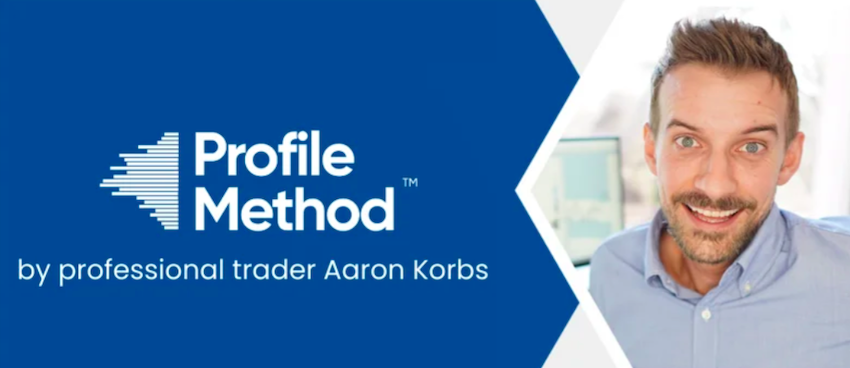 This isn't a profit-promise or guarantee because your personal success largely depends on the time, energy, and focus that you put into your own development. But there's no question that Aaron Korbs provides the tools and resources necessary to succeed.
There are far too many terrible, ineffective, and downright destructive trading services out there that teach nothing more than dependency on guru calls/alerts/picks/signals. But being a blind follower will never get you where you desire to go as a trader.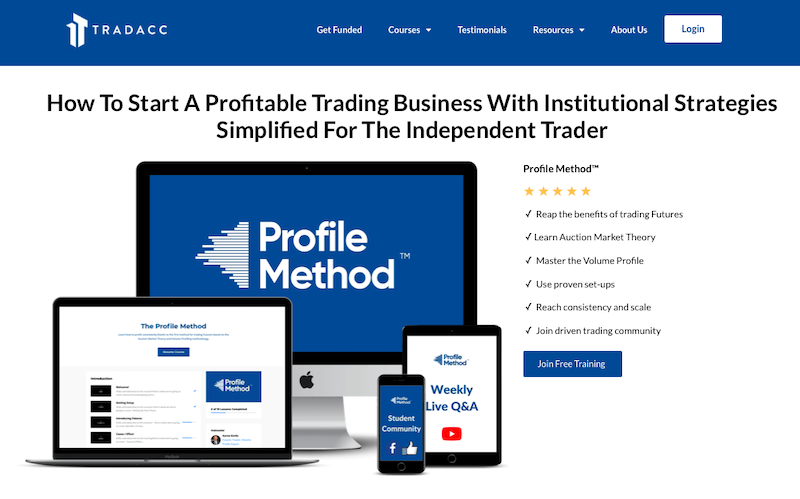 It sounds nice to think that you can generate thousands of dollars per day/week/month by merely copying some guru or simple buy/sell system. But these things just don't work. Sustainable success requires legitimate competence, skill, and self-sufficiency.
The Volume Profile Method program focuses on what counts – training students how to organize and analyze critical market-generated information, create their own high-quality trade ideas, and properly execute/manage those trades in live markets.
This is real training and mentorship that aims to produce competent/skilled students – which is all too rare in the trading industry.
Volume Profile Formula (Introductory Course) vs. Profile Method (Advanced Training):
Aaron Korbs essentially offers 2 main trading courses – Volume Profile Formula & Profile Method.
By the names of these courses, it's clear that the focus is on profiling – and more specifically → volume profiling. Most beginners have no idea what profiling tools are, but they're extremely powerful for tracking and analyzing the market auction process.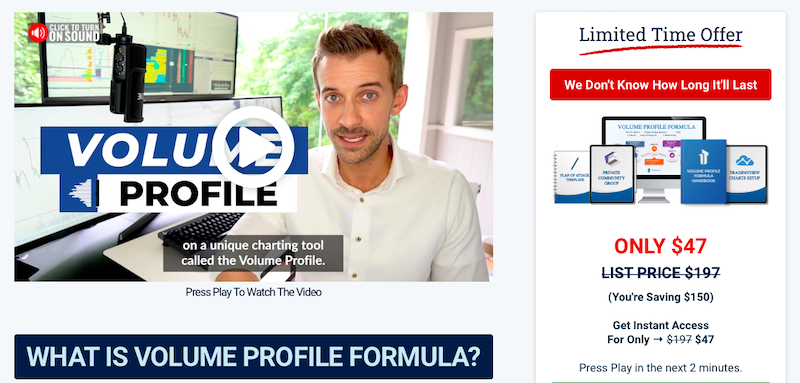 Personally, it took me far too long to dig into auction market theory and the profiling tools often used to support it – and I highly regret doing so. I wasted so much time on lagging indicators and other low-quality tools that were moderately effective at best.
But profiling, in my experience, is the purest and most effective way to view real-time, market-generated information. It's an approach to trading that simply makes sense – and building competence/skill around it is like having x-ray market vision.
So if we get back to the courses – Volume Profile Formula is an introductory course that broadly covers the power of volume profile and Profile Method is an advanced training and mentorship program that covers the full details of Aaron Korbs' methodology.
I've used this analogy before, but Volume Profile Formula is like the trailer and Profile Method is the full-length movie.
3 Reasons Why Profile Method is a Top-Rated Trader Training & Mentorship Program:
1.

Aaron Korbs Trains You to Be a Specialist
I don't think most people realize how critical this point is: there's very little money to be made in markets as a generalist. Yet the generalist approach is the most popular path, so no wonder roughly 90% of traders fail. You have to become a specialist.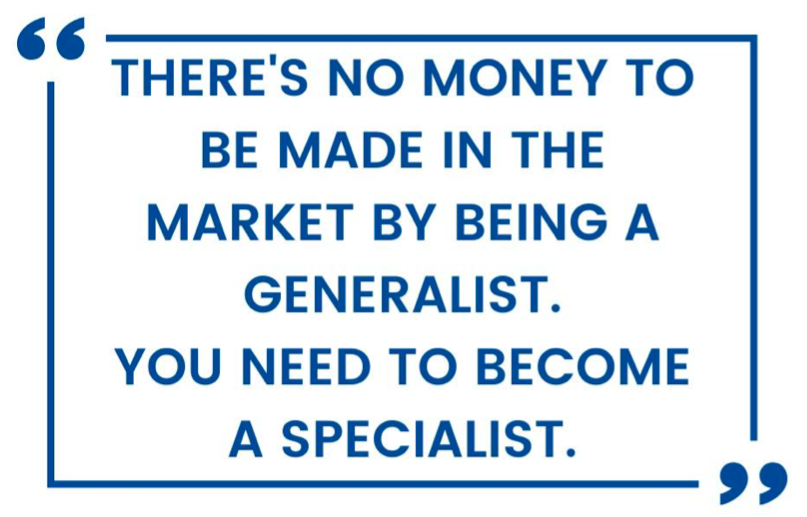 Learning a little bit about stocks, options, forex, futures, scalping, day trading, swing trading, and various indicators – and dabbling in all of them – simply isn't effective. General knowledge on a broad range of topics is virtually meaningless.
It's OK to search around and test various things out in the beginning stages of your trading journey in order to see what resonates with you. But after that, you have to refine your approach down to just 1 or 2 markets/products/indicators/time frames.
This isn't to say that his approach doesn't work in other markets (because it certainly does), but Aaron Korbs focuses on one single product (e-mini S&P 500 futures contracts) and one specific method (his Volume Profile Method) every single day.
You don't need to be a jack-of-all-trades to be a six-figure trader. Trying to be will actually work against you. Less is more.
2.

Aaron Korbs Actually Practices What He Preaches
When you join the Profile Method program, you receive access to the Trading Live Experience – which is a broadcast of Aaron Korbs and his trading screen as he applies his volume profile methodology in real-time. This takes place every Monday through Thursday.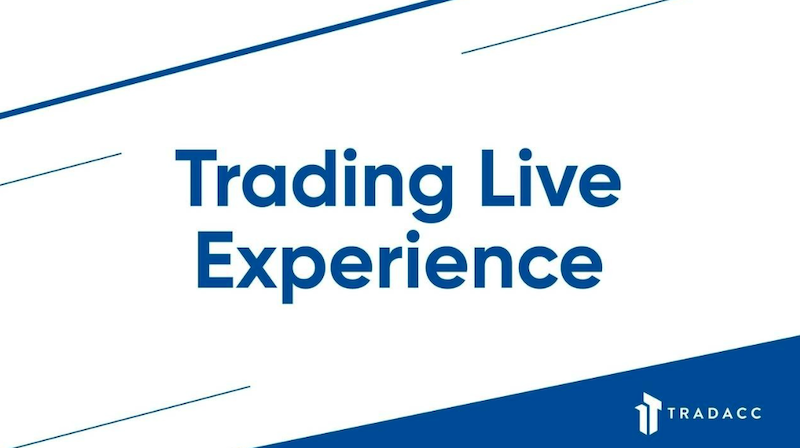 Of course, this is an extremely valuable stream to be a part of and see how Korbs applies his methodology within live markets on a daily basis. But he also shares clips of it, runs a Daily Profile Show, and performs various challenges on his YouTube channel.
So if you want a sneak preview of how Aaron Korbs operates, then I highly suggest checking those out. He's not just hiding behind some lousy course. He's literally in the trenches applying his methodology every single day alongside his students/community.
He puts himself out there, shares his results, and proves that his methodology legitimately works. Whether he has a breakeven, profitable, or losing day – he shares it. But on average, he currently generates roughly $400-$600 in profit per day.
It's nothing crazy, but it's real – and that type of performance makes for a six-figure ($100K+ per year) trading method.
3.

Aaron Korbs Provides Ongoing Training & Mentorship
Basic trading courses are easy to come by. You can find all kinds of informational trading content online these days with a simple Google or YouTube search. But what you can't easily find is high-quality training and mentorship to go along with it.
A gigantic mistake that most beginner traders make is thinking that information (like knowing various terms, concepts, strategies, etc.) is all that is required to be a successful trader. But information is merely a starting point.

That information then needs to be turned into skills – and that can only happen through practice/training followed by meaningful feedback, and continuous improvement/refinement. Trading is a skill-based, peak performance endeavor – much like a sport.
Do you think merely knowing what a single, double, triple, homerun, double play, strike, ball, and out are in baseball will make you a major league player? Of course not. Yet people assume that knowing various trading terms/concepts will make them proficient traders.
What's actually required is legitimate training and expert feedback from a mentor like Aaron Korbs to help shorten the learning curve.
Aaron Korbs' Complete Volume Profile Method Course Curriculum:
Module #1 →

 

FOUNDATIONS
Welcome

Getting Setup

Cause/Effect

Practice Exercise
Module #2 →

SPECIALIZED KNOWLEDGE
Why Profiling Works
Principles of the Profile Method
Intraday Profiles
Micro-Composure Profiles
Composite Profiles
Volume-Weighted Average Price (VWAP)
Trigger Levels
Trade Idea Preparation
Trade Execution
Placing Trades
Order Flow
Module #3 →

EXECUTION
New Plan of Attack
Economic Calendar
Data Tracking
Personal Performance
The 4-Minute Trade Review
My Final Thoughts on Aaron Korbs and His Volume Profile Method:
To wrap things up, I believe Aaron Korbs' Profile Method is one of the best trader training/mentorship programs available online.
There are near-endless indicators and charting studies to choose from as a trader, but in my opinion, most of them are weak, if not entirely useless. The volume profile, on the other hand, is an extremely powerful tool for organizing and analyzing markets.

So I like that Aaron Korbs points students away from all the popular indicators out there that don't work with any type of consistency – and toward volume profile instead. It's a drastically overlooked professional-level trading tool that provides incredible insights.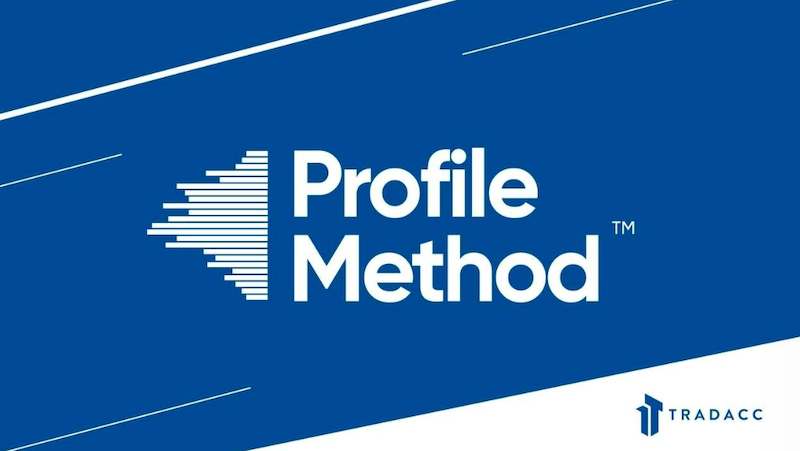 Most retail traders have no idea why or how markets rotate from one price level to the next. In other words, they're baffled by price movement. They think it's chaotic – and instead of really understanding it, they turn toward unreliable indicators and systems.
But profiling brings order to the chaos. It organizes market auction data (price, time, and volume) into an extremely meaningful graphic. It exposes the true structure/character of the market – unlike conventional candlestick charts paired with lagging indicators.
Overall, what Aaron Korbs teaches is the deep market vision required to be a competent, self-sufficient, and thriving trader.
Written by Matt Thomas (@MattThomasTP)
Related Pages:
Profile Method
Starting at $4,800
Curriculum Length

Curriculum Quality

Mentorship & Support

Honesty/Expectation-Setting

Skill-Building/Practical Application

Program Cost
Profile Method Review
Aaron Korbs' volume profile methodology is one of the strongest intraday futures trading methodologies that I've ever come across – and he shares the full details of it within his next-level training & mentorship program → Profile Method. Most online trading courses are nothing more than a set of recorded video lessons covering surface-level technical analysis concepts (like basic candlestick patterns, simple support and resistance levels, etc.). But Profile Method offers in-depth training full of specialized knowledge and professional-level resources for students to become skilled/competent 6-figure traders. The video lessons themselves cover valuable material, but the real training and mentorship comes through pre-market prep sessions, live trading streams, bi-weekly Q&A calls, and more directly with Aaron Korbs. This type of high-quality training paired with ongoing support is the recipe for consistent, sustainable trading success.
Link to All Review Articles Related to Tradacc and Aaron Korbs