Cost of Tradacc Courses → Volume Profile Formula, Funding Accelerator, and Profile Method:
Tradacc is a trading education, training, and mentorship platform co-founded by Aaron Korbs.
Tradacc is short for "Trading Accelerator" and offers 2 main courses: Volume Profile Formula & Profile Method. Volume Profile Formula is a low cost intro-level course and Profile Method is a top-level training and mentorship program for serious developing traders.
Aaron Korbs and the Tradacc team recently launched a third primary course called Funding Accelerator  as well – which is a beginner-level course designed to help new traders earn funding by taking advantage of online prop firms/funded trader programs.
There are also various supplemental courses and resources offered with the purchase of Volume Profile Formula. But to my knowledge, these courses can't be purchased on their own. They're only packaged together with Volume Profile Formula.
These supplemental courses/resources include the Volume Profile Formula Handbook, Live Trading Showcase, Rapid Setups Pack, Futures Masterclass, S&P 500 Secrets, and Next-Level Risk Management (my personal favorite of the bunch).
Breakdown of Tradacc Pricing From Intro-Level to Advanced Training & Mentorship:
Volume Profile Formula

→ 

$197
Volume Profile Formula is Tradacc's most popular course because it's a low-cost introduction to Aaron Korbs' volume profile trading methodology. The list price is $197, but it can typically be purchased on sale for less than $50.
Volume Profile Formula Handbook

→

$10
This is a popular add-on resource because it's a digital transcription of the entire Volume Profile Formula course.
Live Trading Showcase

 →

$37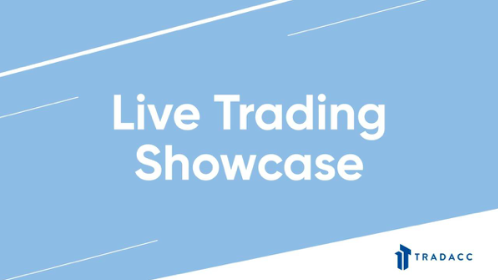 Live Trading Showcase shares real examples of trades that Aaron Korbs has executed, recorded, and provided commentary on.
Rapid Setups Pack & Futures Masterclass

 →

$297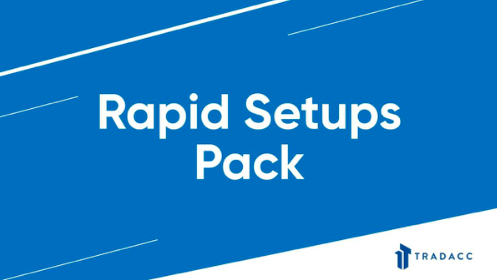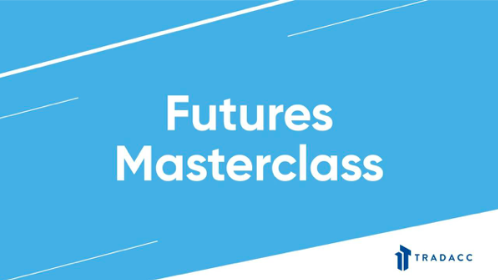 Rapid Setups Pack covers 5 different volume profile trading setups and Futures Masterclass is an introduction to futures markets/products (benefits, margin requirements, etc.). List price is $297, but often packaged together for less than $150.
S&P 500 Secrets & Next-Level Risk Management

 →

$500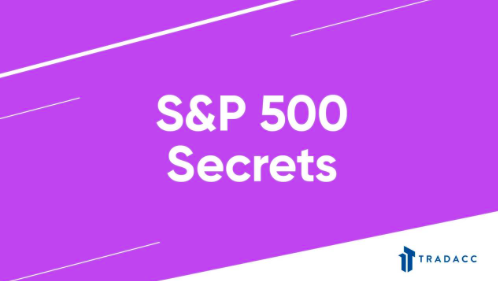 S&P 500 Secrets discusses the nuances of trading S&P 500 futures (ES) and how to adjust to trends, rotations, different times of day, etc. Next-Level Risk Management covers the art and science of choice (this is my favorite supplemental Tradacc course).
These two courses are packaged together with a list price of $500, but are often discounted under $300.
Funding Accelerator

 →

$499
Funding Accelerator uncovers the path to trading futures without risking your own capital through top-rated online prop firms. This has quickly become one of Tradacc's most in-demand courses with the rapid rise of the funded trader program industry.
Profile Method

 →

$2,300+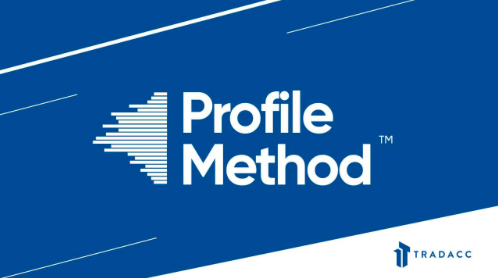 Profile Method is Tradacc's premier training and mentorship program that unlocks the nuances/details of Aaron Korbs complete volume profile trading methodology through prep workshops, live trading sessions, Q&A's, and more.
This is what every other Tradacc course mentioned above leads up to; they're all a foundational buildup to this top-level program. List price for the most popular Profile Method package (Gold) is $5,800. But there's a Bronze package for as low as $2,300.  [Get 35% OFF Any Package With Exclusive Discount]
Overall – Is Tradacc a Scam or Legitimate Trader Education/Training Company?
I've seen a handful of complaints about Tradacc on various review platforms in regard to "upsells" and "marketing" – and I must admit that most of the course pages have a "sales-y" feel to them – but I don't think Tradacc is a scam at all.

While I don't particularly love the "sales-y" vibe on some of their course sign-up pages, I think they're all reasonably priced. But most importantly, they serve a critical purpose: to prepare you for the advanced Profile Method training & mentorship program.
All of the lower-priced courses offer solid introductory/foundational lessons, but don't expect them to be the be-all and end-all of your trading education. The deep nuances/details of Korbs' methodology can only be acquired as a Profile Method student.
So please be aware that you won't magically become a 6 or 7-figure trader simply by purchasing a few introductory, beginner-level courses for a few hundred dollars. A far higher level of market competence and trading skill is required to succeed.
If you're skeptical of Tradacc for any reason, then I highly recommend checking out Korbs YouTube. Watching some of those videos can help you obtain a better perspective on who Aaron Korbs is and what he and Tradacc have to offer – 100% free.
In my opinion, his free YouTube channel and premium trading & mentorship program are some of the best out there.
Written by Matt Thomas (@MattThomasTP)
Related Pages: