Funding Accelerator Course With Aaron Korbs – Get Funded Trading Futures:
Funding Accelerator is a relatively new Tradacc course launched in the backend of 2022 to help traders earn funded accounts of $50K+ through online prop firms (also known as funded trader programs) like Topstep, Earn2Trade, Apex, Uprofit, etc.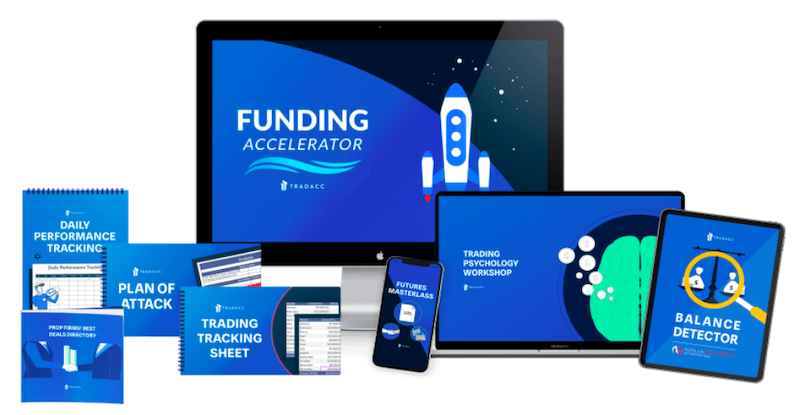 Funded trader programs have grown massively in popularity over the past few years and offer incredible opportunities, if approached correctly. But lacking proper guidance, most people waste precious time and money trying to pass evaluations.
This is the core problem that Funding Accelerator aims to solve by sharing the secrets of the industry (like how most of these programs are designed for you to fail) – and tactics to more effectively interact with them to actually achieve your trading goals.
I don't mean for this to sound derogatory – it's simply the truth: most individuals who pursue funding evaluations approach them in a highly reckless, incompetent fashion. But passing an evaluation through sheer luck is virtually worthless/meaningless.
If your goal is to not only earn a funded account, but actually keep that funded account and consistently generate real trading profits to withdraw from it – then you have to approach it the right way: with a focus on skill-building and sustainability.
Biggest Strength of the Funding Accelerator Course:
→ Balance Detector Provides a Simple, Yet Powerful System With Edge
One of the main features of the Funding Accelerator course is the Balance Detector tool.
This is a simple, yet powerful plugin created by Aaron Korbs and the Tradacc team specifically for the NinjaTrader 8 platform because most funding companies offer a free NinjaTrader 8 license key with the purchase of a tryout/evaluation.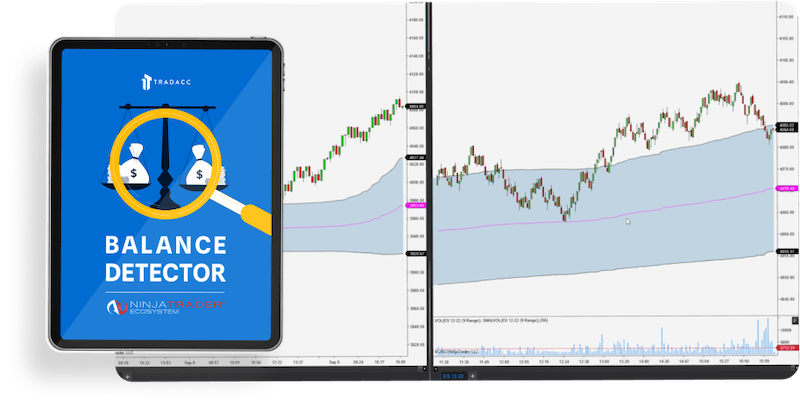 Aaron Korbs uses Sierra Chart as his main charting package for his personal trading accounts, but NinjaTrader 8 is a much more popular platform available through almost every futures funding program. So that's why the tool was built for NT8.
The Funding Accelerator course as a whole was inspired by Aaron Korbs' personal experiences with various futures funding programs. His Apex Funded Account Challenge on YouTube received so much attention that he decided to build a course around it.
After receiving hundreds of requests from viewers/followers asking for help getting funded, he took action to create a course specifically designed to effectively traverse the landscape (how to pick the right prop firms, how to actually have edge, etc.).
There's no doubt that funded trader programs have ushered in a new, extremely popular route to becoming a trader without having to risk your own capital – and Funding Accelerator offers valuable guidance/tools for this attractive path.
Biggest Weakness of the Funding Accelerator Course:
→ Not a Comprehensive Trader Education/Training/Mentorship Program 
By itself, I don't believe Funding Accelerator to be a comprehensive education, training, and mentorship program.
It's a valuable course (especially for newbies/beginners to the trading scene) – don't get me wrong – but it only scratches the surface in terms of the habits, skills, and market competence required to achieve long-lasting, sustainable trading success.

The course highlights the Balance Detector Tool and how to use it in order to earn funding, but it's not some sort of magical indicator that produces nothing but winning trades. It's essentially just VWAP with standard deviation bands.
I'm not saying this to criticize the course because the tool was designed to be simple for a reason – to reduce overwhelm and provide a codified, simplified edge. But it's an extremely stripped down version of Aaron Korbs' full-blown Profile Method.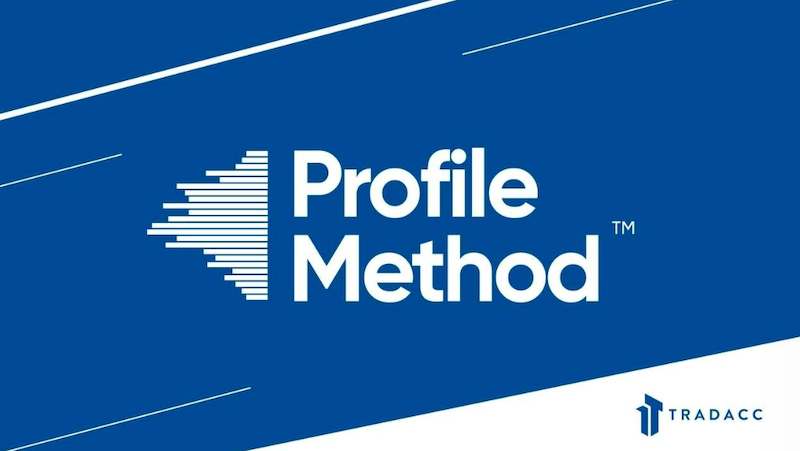 It's built to take advantage of a core concept of auction market theory (balance vs. imbalance) without students having to dig too deep into the weeds of his complete trading methodology. I just want you to have proper expectations going into it.
It's basically an in-between course that helps bridge the gap from Volume Profile Formula (intro) to Profile Method (advanced).
Overall Thoughts on Aaron Korbs, Tradacc, and the Funding Accelerator Course:
There's really no arguing that we're currently in a "Golden Age" of online trading.
Commissions are lower than ever. Powerful, institutional-grade platforms and tools are more accessible than ever. And now – with so many funded trader programs sprouting up – you don't even need your own capital to trade with.

You can become an independent full-time trader without putting tens of thousands of your own hard-earned money at risk. It all sounds amazing in theory (and it can be in real life too), but things won't turn out well if approached incorrectly.
The biggest mistake I see people make in this arena (and really the trading space in general) is going into it with a dabbler or gambler mentality. Basically just looking to take some random, impulsive actions – hoping to get lucky and earn a funded account.
But without real market competence and trading skill, the likelihood of this happening is slim to none. And even if you do get lucky and earn funding, you'll likely end up breaking rules, losing the funded account, and having to start all over again.
So overall, I think the Funding Accelerator program puts developing traders looking to get funded on the right track. But keep in mind that it's not exhaustive. Profile Method is much more sophisticated with deeper levels of training & mentorship.
Written by Matt Thomas (@MattThomasTP)
Related Pages: