Online Futures Trading Education, Training & Mentorship Program Reviews:
Futures are incredible markets/products to actively trade, especially index futures like e-mini S&P 500 & e-mini Nasdaq 100.
In my opinion/experience, the benefits to trading futures are second to none. The mix of liquidity, leverage, transparency, regulation, versatility, tax-friendliness and more is unmatched by other markets/products like stocks, options, forex, etc.

I'm not necessarily saying that these other markets/products are "bad" or "should be avoided". But only a small percentage of developing traders truly recognize the superiority of futures. Most misconstrue them as being too complicated or intimidating.
I personally took a similar approach when I started out – basically ignoring/overlooking futures entirely and falling into the default path of stocks/equities. I didn't really know at the time that there was anything else outside the realm of stocks.
And from there, I essentially blocked everything else out. As a result, I went through various phases over a 5+ year timespan trading penny stocks, energy stocks, biotechnology stocks, SPY options, etc. with limited to moderate levels of success.
It wasn't until I took a hard look at my overall approach/methodology and started considering other ways, markets, and products to trade when I finally came across futures, auction market theory, and profiling. And that's when things really "clicked" for me.
My Top 2 Favorite Futures Trading Training & Mentorship Courses/Programs:
I've been through more trading courses than I can honestly even count (probably 50+). But none of them have had the impact of these 2 programs. When it comes to edge/methodology, I don't think training & mentorship gets much better than this.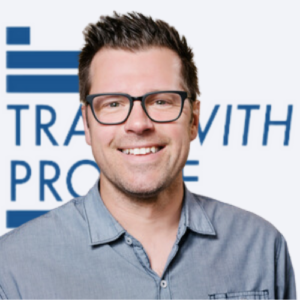 Trade With Profile is a skill-development firm founded by Josh Schuler. I've yet to come across a course that covers auction market theory & profiling concepts/principles at the level that the Profile Pathway does (which makes the course worth it for this reason alone). But in addition to the 16 core modules covering auction market theory & profiling principles, Josh also shares about 10 specific playbook trade setups/strategies to help students turn these core principles into something legitimately actionable and effective. These playbook trade ideas are high-quality setups that profitable, sustainable trading businesses can be built around because they're rooted in real market structure & dynamics. Auction market theory explains how markets truly work/behave – and as a direct extension of that – volume & market profile are the best tools for organizing and analyzing that behavior.
Learn More About Josh Schuler, Trade With Profile & The Profile Trading Development Pathway: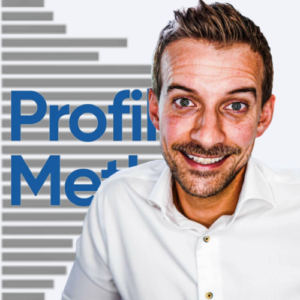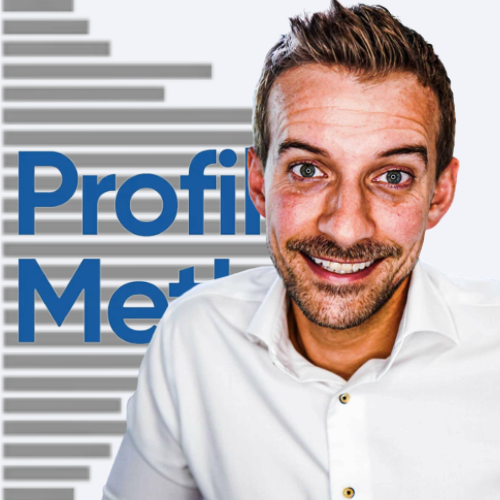 Tradacc is a trading education, training, and mentorship platform founded by Aaron Korbs. Tradacc offers a handful of intro-level courses for beginners, like Volume Profile Formula, for example. But where serious/committed traders should really be focusing their attention is the top-tier Funding Accelerator + Profile Method program. Funding Accelerator & Profile Method used to be 2 separate programs offered entirely on their own, but the two have recently been packaged together as one to provide a comprehensive path to becoming a professional-level trader. The Funding Accelerator portion of the program focuses on efficiently getting students funded through online prop firms with a simplified VWAP strategy. And then the full-blown Profile Method program adds a lot more sophistication to the mix with the addition of volume profile and other short-term order flow tools.
Learn More About Aaron Korbs, Tradacc & Funding Accelerator + Profile Method:
Final Thoughts on Top-Rated Futures Trading Programs [In-Depth Reviews Included]:
I've been accused in the past of creating content like this about trading courses/programs in order to earn affiliate commissions (and full disclosure: I do have affiliate relationships with both Trade With Profile & Tradacc).
But, honestly, it's not even worth my time and energy for the money that it generates. So that's not really a factor in why I recommend these programs. I do it because I wholeheartedly believe in the education, training, and mentorship they have to offer.
I don't really care about earning affiliate commissions. What I care about is leading developing traders down the most powerful path possible. And from an edge/methodology perspective, I truly believe programs focused on auction market theory & profiling are it.
The reality is that most hopeful traders take a largely ineffective, surface-level approach to markets (like blindly following guru alerts/signals or some mechanical "buy here, sell here" system). But these things simply don't produce consistent, sustainable results.
What actually works consistently and sustainably is having a deep foundational understanding of market behavior through the lens of auction market theory and profiling – and then building strong playbook setups/strategies on top of that framework.
It's not some sort of "holy grail"; it requires hard work/practice/training. But it's effective for committed individuals who apply it.
Written by Matt Thomas (@MattThomasTP)
About TradingParadigm.com
Intro Trading Success Framework Course
Related Pages: