---
Is Topstep Trader a Scam – My Perspective as I Work My Way Through the Combine:
I might technically need to get funded through Topstep first before calling myself a "Topstep Trader".
But based off my experiences researching Topstep through blog posts, podcasts, YouTube videos, free trials, and my current endeavor of working my way through their $150,000 Futures Combine, I think I can speak to whether or not the program is a scam.
From what I've seen and heard from other Topstep users, there aren't all that many complaints. But when grievances do come up, they're usually in regard to three main aspects – Rules, Tryout Fees, and Profit-Splits (which will be discussed in detail below).
So far, I haven't personally had any issues with these components of the program. I think the rules and fees are both necessary and fair. As I continue my journey through the Topstep Combine, I'll update my thoughts and write additional posts about it.
From where I stand right now (a few weeks into the Combine), this is how I feel about whether Topstep is a scam or not.
Topstep Trader Complaints – 3 Common Criticisms From Topstep Users:
From my extensive research into the Topstep Trader program, these seem to be the top 3 most common complaints:
1.

Topstep Trader Rules
When you enter the Topstep Combine, there are various rules in place to prove that you can capture profits while appropriately managing risk. These rules dictate maximum position sizes and daily/weekly losses, among a handful of other guidelines.
There are also times, like during certain economic news releases, when you're not allowed to be in any positions 1 minute before until 1 minute after the event. All of these rules are in place to help you manage risk and instill discipline into your process.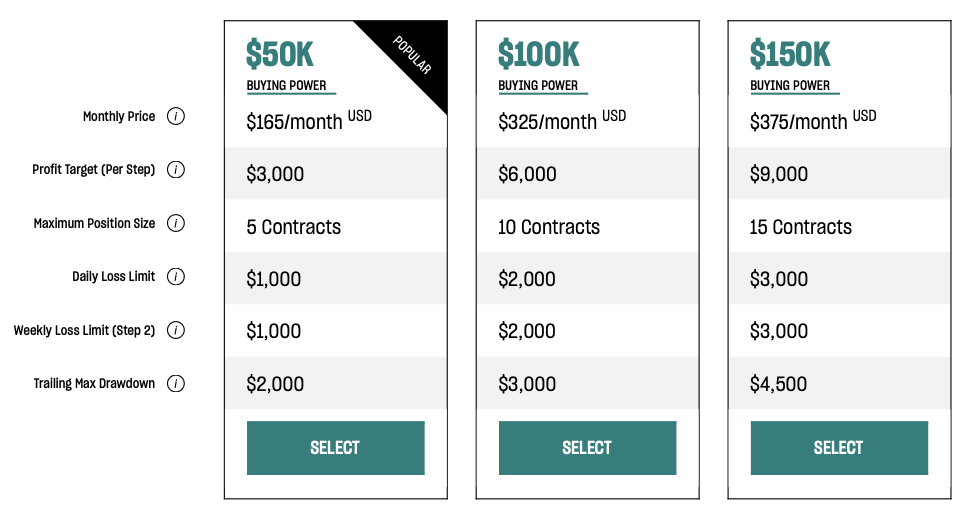 For certain traders – depending on style and/or personality – the rules can seem a bit limiting. They don't want to be confined by rules. They want the best of both worlds – access to firm capital, as well as the freedom to do whatever they want with it.
But you have to understand that earning firm capital is going to come with some tradeoffs. Topstep isn't going to fund traders with large five to six-figure trading accounts and not have rules in place for their own financial safety – that just wouldn't work.
So if you don't agree with the rules that Topstep has in place, you can always search for other funding programs with looser rules or even risk your own capital. But in many cases, traders at Topstep welcome the rules for the guidance and protection they provide.
2.

Topstep Trader Combine Fees
The Topstep Trader Combine is essentially a tryout in a simulated environment for the chance to earn funding. If you pass the objective tryout by not breaking any rules and hitting the predetermined profit targets, then you get funded – it's as simple as that.
But there are fees associated with the tryout process depending on the level of funding you're looking for. The $50,000 futures trading account is $165 per month, the $100,000 account is $325 per month, and the $150,000 account is $375 per month.

In my personal opinion, these are completely reasonable fees for the opportunity to earn a multi-thousand dollar trading account in a matter of weeks or months. But there are still individuals who are quick to complain about the Combine fees.
Develop the Trading Skills to Pass the Topstep Futures Combine With Top-Rated Training →

Trade With Profile
In all honesty, I think the main reason for these complaints is simply frustration. Those who are upset about them probably haven't developed an edge or the ability to follow rules – and choose to take their anger out on Topstep for charging fees.
But you have to understand that Topstep's business model doesn't work without charging tryout fees. The whole point of the Combine is to weed out bad traders and reward good traders. But without any fees/skin in the game, it would attract a whole lot of bad traders.
3.

Topstep Trader Profit-Split
It's clear that whenever there are fees/expenses of any sort involved, there will always be complaints to some degree. But as mentioned previously, you have to understand that access to firm capital is going to come with a few tradeoffs.
When you pass the Combine, Topstep will provide you with a funded account. But in return, they expect you to follow their rules. In addition to that, they keep 20% of the profits you generate in your funded account (after the first $10,000 in profits).
Without a profit-split, there would be no reason for them to provide you with their capital – there would be nothing in it for them except the downside of you losing their money. It would be all risk and no reward – so a profit-split of some sort has to exist.
As you can tell, the rules, fees, and profit-splits are the most commonly complained about aspects of Topstep. But for a funded trader program, there's no avoiding these components. Rules, fees, and profit-splits are all necessary for Topstep to operate.
Try to look at it from Topstep's perspective. Would you provide a random person with $150,000 of your own money without proof that can they can follow rules and generate profits? And would you not expect some sort of reward for providing that capital?
So is Topstep a Scam or Legitimate Opportunity to Earn Funding?
While there are some tradeoffs involved with Topstep, I don't think the program is a scam at all. In fact, I think it offers an incredible opportunity for individuals who wouldn't otherwise have the means be able to pursue trading at a professional level.
The fact of the matter is that you need capital to pursue trading at a serious level. But many individuals don't have $10,000, $25,000, or $50,000+ to put into a trading account. They have limited funds available to put toward trading/investing.

As a result, it's just not all that realistic for somebody with a few thousand dollars to spare to trade for a living. Even with a 100% annual return on a $3,000 account, that's only a $3,000 gain at the end of the year – far from a meaningful income.
But if that few thousand dollars was put toward a $100,000 Topstep Futures Combine at $325 per month, you can pay for at least nine months. And in the end, you can end up with a six-figure trading account to work with. Imagine a 100% annual return on that.
Even with the initial Combine fee and then the profit-split once funded, you have a much better chance at making some real money through Topstep. This is what makes funded trader programs so attractive for so many prospective traders.
Please share your personal thoughts and experiences with Topstep in the comments section below.
Check Out My Free Trading Success Framework Course
Written by Matt Thomas (@MattThomasTP)
Related Pages: