Futures Radio Show Hosted By Anthony Crudele – 20+ Year Futures Trading Veteran:
Futures Radio Show is a weekly show/podcast hosted by ex-pit trader and long-time Chicago Mercantile Exchange (CME) member with over two decades of trading experience – Anthony Crudele. In fact, he was one of the first to trade the E-Mini S&P 500.
Don't be deterred by the focus on futures – because even if you're more inclined to trade stocks, options, cryptocurrencies, or whatever else – this show is still extremely valuable for understanding the mindset and overall approach of successful traders.
Guests on the show range from retail traders to institutional traders to prop firm owners to trading psychology coaches to CEO's of companies and more. No matter what markets, instruments, and time frames you trade – this show is immensely beneficial.
In addition to Futures Radio Show, Anthony Crudele also offers a handful of other guides, videos, and resources: his e-book (Anthony's Instincts), access to his custom-created trading indicators, videos covering futures basics/benefits, and more.
I highly recommend his Trading Futures and Develop Your Edge videos as well. Trading Futures is an 18-part series with top traders (like Larry Williams, Morad Askar, Linda Raschke, Matt "Pax" Kenah, etc.) discussing their individual strategies and processes.
And Develop Your Edge is a YouTube series discussing practical methods and tips for continuously refining your edge in the markets.
Best Resources Provided By FuturesRadioShow.com/AnthonyCrudele.com:
Anthony's Instincts is an e-book that discusses the critical differences between trading rules and trading instincts.
Beacon is Anthony Crudele's custom-built support and resistance indicator that constantly updates based on volatility.
Futures Basics is a set of posts and videos covering key terms and concepts related to futures (contracts, expiration, settlement, etc.).
Benefits of Futures is a set of videos that discusses the advantages of trading futures over stocks, ETF's, and other instruments.
Trading Futures is an 18-part video series featuring top traders, trading coaches, and health and wellness experts.
Develop Your Edge is a weekly YouTube show that provides practical tips for improving your edge in the markets.
Futures Radio Show is Anthony Crudele's main show/podcast where he interviews top traders and various other market participants.
Some of My Personal Favorite Futures Radio Show Episodes/Interviews:
Futures Radio Show launched back in 2016 – and while I think many of the older episodes still hold value – I'm going to keep my list of favorites fairly recent (within the past 2 or 3 years). Here's a short list of about ten of my personal favorites: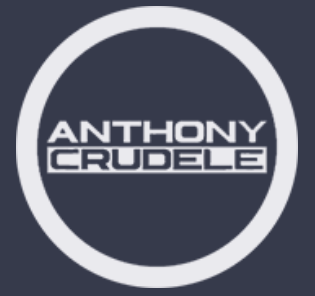 Give some of these interviews a listen/watch and let me know what you think about Anthony Crudele and Futures Radio Show.
Check Out My Free Trading Success Framework Course
Written by Matt Thomas (@MattThomasTP)
Related Pages: