2ndSkies Trading Review – Can 2ndSkies Teach You the Skills to Become a Full-Time Trader?
2ndSkies Trading is run by verified profitable trader, Chris Capre. Not only does Chris have prior experience as both a Forex broker and trader for a hedge fund, but he's also been teaching his own trading students since 2007. In addition to that, he studied Neuroscience at University and has kept a daily meditation and yoga practice over the past two decades. With his experiences on Wall Street, in school, and in his personal life, it's safe to say that Chris has unique knowledge to share as a mentor to his trading students.
Chris specializes in trading based on price action context, so that's one of the core skills he concentrates on teaching within his popular Trading Masterclass. The incredible thing about price action context is that it applies to any instrument, time frame, or environment  So even though Chris himself mainly focuses on day and swing trading stocks, options, forex, and cryptocurrencies, these price-action skills are critical for trading within any market environment. Overall, the objective of 2ndSkies Trading is simple: Change the Way You Think, Trade, and Perform.
Below I'll share my own personal experiences with 2ndSkies Trading through one of their free courses: Intro to Trading School, as well as one of their premium courses: Advanced Traders Mindset.
2 Significant Lessons Learned From 2ndSkies Trading Courses Based on Personal Experience:
1.

Trading is a Skill-Based Endeavor, Not a Lottery
One of the things Chris Capre makes exceptionally clear through the 2ndSkies website and courses is that trading is a skill-based endeavor. Trading success is not about luck or chance, it's about attaining the actual skills required to become a consistently profitable trader. One big winning trade is fleeting, but consistent wins over time are what produce long-lasting success.
Unfortunately, the way most people treat trading is with shortcuts and get-rich-quick programs. But as is the case with any skill-based endeavor, like playing instruments or sports, there are particular skills that need to be developed in order to excel at the craft. These skills take time, repetition, and sacrifice to develop. There's no cheating cause-and-effect. You have to put the work in.
Even still, jumping into live trading without foundational skills is typical for new traders. Alarmingly, one of the most common practices amongst inexperienced traders is trying to blindly copy trades from self-proclaimed gurus through text/email alerts. But this particular approach would be like trying to play in a Major League Baseball game without any, or very little, previous baseball experience.
Imagine being at-bat in a situation like this against a pitcher who throws 100 miles per hour. The pitch is coming your way, your coach yells "swing" to help you, and you blindly follow the command. Do you really think the coach's alert to "swing" is going to help you hit the ball if you don't already have the requisite skills to do so (hand-eye coordination, bat speed, bat trajectory, balance, timing, etc.)?
The answer is a resounding no. Sure, you might be able to stick the bat out over the plate, get lucky and make contact, or maybe even get a hit. But you certainly don't have the skills for consistent, repeatable success. In fact, it would be downright dangerous for you to be in a position like this, completely unprepared to perform, or even just protect yourself for that matter.
Luckily, there are barriers to entry in the MLB to keep this sort of situation from ever taking place. But those barriers don't exist in the market – virtually anyone can enter and start trading regardless of talent level. With so many eager traders entering the market with a lack of core skills and proper mindset, there's no surprise why the success rate is so low.
2.

You Have to Wire Your Brain For Trading Success
The mindset component of trading is completely ignored in most cases, but it's absolutely critical for achieving consistent profitability. The reality of the situation is that you have to fight against your natural programming in order to become the trader you want to be. This might sound harsh, but the person you are right now simply isn't capable of achieving your trading goals.
Changing the way you think isn't just something that would be nice to do – it's essential. Many of your current thoughts, feelings, perspectives, and behaviors are ineffective within the market environment. Your brain actually prefers these common ways of thinking because it's convenient. So the challenge is in interrupting your old, deeply ingrained patterns of thought and behavior, and then replacing them with new, effective ones. Wouldn't you rather your habits serve you in the market as opposed to hurt you?
One of the major hurdles every successful trader must overcome is the natural programming of the negativity bias. On average, we're instinctively wired with a 500% larger capacity to focus on negative circumstances compared to positive ones. In other words, we have to fight against our pessimistic nature. The impact this can have on us as traders, if unrecognized and unmanaged, can be disastrous.
Just think about it: when a position moves a tick or two in your favor, how do you feel? Probably indifferent for the most part. But if the position moves a tick or two against you, fear starts to settle in. Then it sheds a few more ticks and the negative thoughts are racing – you're irritated, worried, and stressed about the possibility being wrong and losing money.
As your position continues to deteriorate, your response turns into a full-out panic. Your fight-or-flight response kicks in, narrowing your focus, and you start acting impulsively. You break your risk management rules – removing your stop loss and doubling-down on the position hoping for a rebound that never comes. Eventually, it turns into a gigantic emotionally and financially afflictive loss.
This can't be the way you operate within the market if you actually want to be a successful trader. Through self-directed neuroplasticity, however, you have the ability to wire your brain in order to achieve specific goals. Why not learn how to use this powerful tool to your advantage? Your inner landscape shouldn't be ignored when it comes to trading. Your ultimate trading success (or failure) depends on it. Thankfully, 2ndSkies is teaching this better than any other program I've come across thus far.
The Advanced Traders Mindset Course Should Be Required Training For All Traders: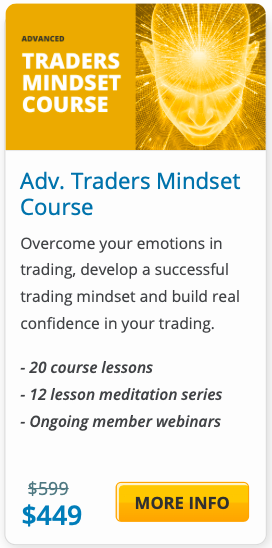 I've personally used countless trading programs over the years and not one of them has concentrated on mindset anywhere close to what Chris Capre is doing at 2ndSkies. It's truthfully shocking how often other services simply ignore mindset training because you just can't win in the market consistently without the proper mental framework in place.
Unfortunately, almost all new traders have the wrong idea about where trading success comes from. They continuously search outside themselves for the answers, which typically leads them down the treacherous paths of "foolproof systems" and "hot stock alerts".
But what they don't realize is that the consistency and discipline they seek has to come from within themselves. It sounds lame, especially when compared to over-the-top promises of "explosive returns in 1 day!", but success has to start within your own mind.
It's mostly sad, but also a little bit comical how the typical beginning experience for a trader plays out. They get so excited about the money-making potential that the next thing you know they've subscribed to multiple sketchy penny stock newsletters hoping to make a quick fortune without putting in any effort. All they have to do to "make money" is buy the "hot pick of the month".
Understand that I'm not putting anybody down because I fell for this route too. But now I'm here to caution you about the dangers of it. These services exist because it's what people want (or at least it's what they think they want at first) – the easy route; a shortcut. But it actually ends up being the harder, more expensive route.
Overall, the Advanced Traders Mindset Course is the missing component in every trader's path to consistent profitability. I honestly can't believe how much of a bargain this course is compared to other programs I've paid 10X for (and they didn't provide anywhere near the value of just this one course). Considering the impact it can have on your trading results, and life in general, it's a no-brainer.
2ndSkies Trading Pros and Cons – Who Can Gain the Most From Using These Courses?
In my opinion, 2ndSkies Trading is designed for traders who are past the get-rich-quick phase of their trading journeys, and are finally committed to building their mental and tactical trading skills. If you want to be spoon-fed hot stock tips or alerts that you can then attempt to blindly (and dangerously) copy, then don't use these courses. But if you're serious about achieving consistent profitability and becoming a self-sufficient operator within the market, then these courses are for you.
PROS

CONS

Extremely reasonable costs for courses
No deceptive marketing gimmicks and false promises
Focus on building core skills and proper mindset
Positive learning environment and great community
Actually care about students (more than just a "subscriber")

Courses are not a shortcut; can't get-rich-quick
Takes commitment and focused attention to succeed
Must delay gratification and actually put the work in
Have to be able to ignore the "shiny objects" out there that seem like they'll help you, but will only hurt you
I can't stress this enough, but I've seen so many novice traders pay thousands of dollars for training that doesn't even come close to matching the depth offered here at 2ndSkies. Actually, calling those expensive and ineffective programs "training" would be a stretch. I've personally spent thousands of dollars in the past on trading services that were nothing more than deceptive marketing gimmicks promising explosive returns. But, of course, they never came through on their lofty promises.
Not only have I, and many others, lost thousands of dollars on these ineffective course purchases, but many of us have then jumped into the market thinking we were prepared and then ended up losing even more due to improper guidance and mentorship.
Looking back, there was no depth to those courses. They were nothing but surface-level information and marketing hype. Please do me a favor and don't fall for the "shiny objects" out there promising instant riches. You might think hot stock alerts and tips are what you want just like I did seven years ago, but getting pulled down that path will only lead to pain.
In the end, successful traders have to acquire the proper mindset, core skills, and ability to be entirely self-sufficient. These truths aren't as captivating and enticing as the promises of overnight success and foolproof systems, but it's the authentic reality.
*Special Bonuses* – 2 Free Courses Plus 15% Discount on Premium Courses:
There are four main courses at 2ndSkies: Trading Masterclass, Advanced Traders Mindset, Options Bootcamp, and Advanced Ichimoku. 
Conclusion – You Won't Be the Same Trader After Taking a 2ndSkies Course:
After taking a course at 2ndSkies, you'll realize just how weak most other trading courses are (assuming you've had experiences with other ones in the past). Consistent trading success isn't about being a copy-cat or follower. It's about self-growth and development. It's an evolution from being an impulsive, ineffective trader to becoming a disciplined, effective trader.
Nobody is naturally good at trading. Much of what you need to learn and implement will go against your current programming. Achieving consistent profitability in the market, and even reaching full-time trader status, truly comes down to changing the way you think, trade, and perform. Stop wasting your time trying to find consistency in some outside source – it comes from within you.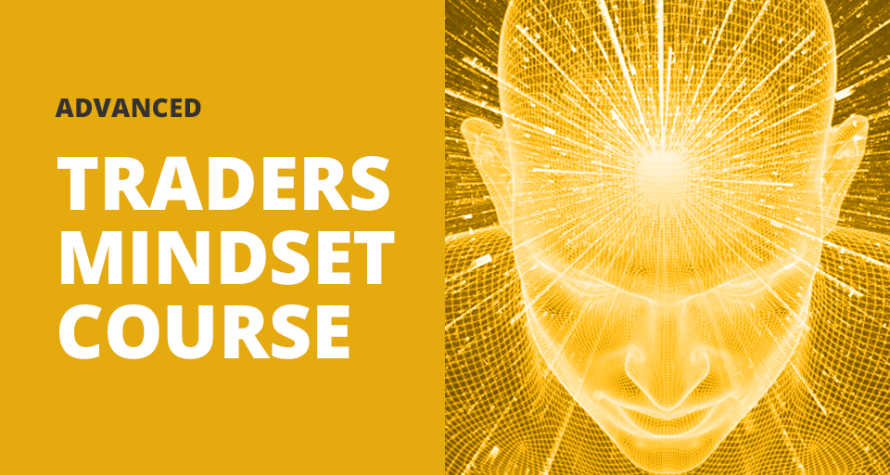 Once the fruitless searching and mindless complaining stops, you can finally make space for learning and developing the core trading skills and mindset that will actually move the needle in favor of consistent success. Blaming the market and other outside sources for trading woes is what losing traders do. The winners take complete accountability for their trading operations.
Random, impulsive, and irrational trading might lead to hitting big winners every now and then, but have those occasional winners made up for all of the losers? My guess is that they haven't. Trading this way is an unnecessary emotional and financial roller coaster ride. Do yourself a favor and choose to approach trading the right way if you're expecting to achieve consistent profitability.
Be laser-focused on building your skills and mindset, and don't get distracted by the misleading get-rich-quick promises out there.
Check Out My Free Trading Success Framework Course
Written by Matt Thomas (@MattThomasTP)
Related Pages: