---
Best Day Trading Mentorship – What is a Day Trading Mentor?
The best day trading mentors are actually quite difficult to find. This is because they tend to get drowned out by an abundance of loud fake gurus promoting "lifestyle". I'm sure you've seen them on social media with their Lamborghini, Ferrari, Porsche, etc.
People are attracted to this sort of thing, so I understand why those selling trading courses and services do it – and to some degree it can even be inspiring/motivating – but in most cases these so-called gurus are just preying on your psychological deficiencies.
Real trading teachers, educators, and mentors, on the other hand, don't really spend much time trying to sell you on a luxurious lifestyle. Instead, they focus on substance – teaching critical trading concepts and helping students develop core skills.
Unfortunately, this isn't the "fun" and "exciting" path most people want, which explains why they typically funnel into chat rooms, newsletters, and alert/signal services hoping to be spoon-fed winning trades from others. But this route just isn't effective.
In my experience, durable trading success can only be achieved through hard work, training, and the development of skills. Having to rely on a mentor for alerts or hot picks means you have a bad mentor. Alternatively, a good mentor teaches self-sufficiency.
Top 2 Day Trading Mentors and Their Trading Education Programs:
JOSH SCHULER – TRADE WITH PROFILE |READ FULL REVIEW|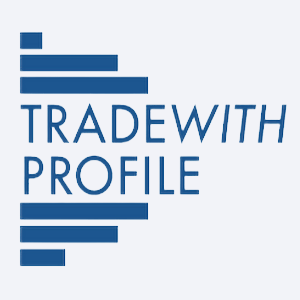 Trade With Profile calls itself a skill development firm for active traders – which makes it clear exactly what Josh Schuler is all about as a trading mentor. This isn't some lousy trade alert/signal/call service where subscribers pile into a chat room and attempt to blindly copy the leader. Instead, this program is all about legitimate training.
I've been through dozens of trading courses over the years – and in doing so – I've seen much of the same basic information regurgitated over-and-over again (what a candlestick is, what a trend is, what a bid/ask is, etc.). These basic building blocks are important, sure, but they're nothing more than surface-level information. So if you've been through various courses and still feel confused by market behavior and price movement, then I highly suggest the Profile Trading Development Pathway.
CHRIS CAPRE – 2NDSKIES TRADING |READ FULL REVIEW|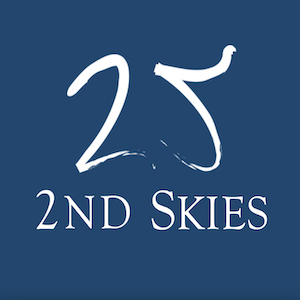 2ndSkies Trading is actually one of the first services that I actually heard mention the term "training" in relation to trading, which is honestly shocking when you think about it. There are so many trading gurus and services out there that claim to be about education, but they really don't offer much in regard to skill-building. What good is education if it's not used as the foundation for developing functional skills?
2ndSkies offers about 5 different courses, but there are 2 specific ones that I think are the best: The Trading Masterclass and The Advanced Traders Mindset Course. The masterclass is the most popular course and definitely has some trading psychology components to it, but the mindset course should be a prerequisite for every single new trader.
What Makes Josh Schuler and Chris Capre the Best Day Trading Mentors Online?
SELF-SUFFICIENCY OVER DEPENDENCY
There are numerous self-proclaimed trading gurus that you could argue are great mentors, but in my mind Josh Schuler and Chris Capre are two of the best because they focus on legitimate training (aka the actual process required to become a good trader).
They're not fooling you with ridiculous claims and false promises just so you purchase their course or program. They set proper expectations and put a strong emphasis on trading mindset/psychology. The realities of trading are shared openly and honestly.

I give these legitimate trading mentors a lot of credit because it's incredibly hard to compete with how the fake gurus advertise and operate. You would think most people would gravitate toward legitimate training, but they actually gravitate toward false promises.
The reason that stock chat rooms, newsletters, and alert services are so popular is because most subscribers are looking for a shortcut. They don't want the hard way (training). They want the easy way (being spoon-fed hot picks and alerts).
But the truth is that merely subscribing to some service and trying to mirror some guru's alerts – without any legitimate trading skills – is a recipe for disaster. These subscribers, however, don't care until a situation pops up to teach them a painful lesson.
Overall, bad mentors teach reliance on specific trade alerts to blindly copy, but good mentors teach skills for self-sufficiency.
Day Trading Mentorship Isn't About Explosive Alerts, Magical Indicators, or Foolproof Systems:
There's no doubt that most people have the wrong idea about what it takes to be a good trader – and the fake gurus posting and promoting their lousy courses on social media certainly don't help. They're selling dreams – not reality.
For new traders, it's extremely hard to find the truth. When I first started out on my own trading journey, I experienced the same things and ended up subscribing to various penny stock chat rooms, newsletters, and alert services as well.
But what I came to realize is that no chat room, newsletter, or alert by itself can make you a great trader. Blind copying isn't a durable strategy. You have to build technical, analytical, and mental skills in order to consistently make good decisions and protect yourself. As much as you might want to believe in magical indicators and foolproof systems, the market provides no certainties.
The main point I'm trying to make is that trading is a skill-based, peak-performance endeavor. Since there are elements of randomness, risk, and uncertainty, most people think it's just luck or gambling. But it's not if approached the right way.
In the end, there's a difference between conceptual understanding and functional skill. Individuals who stop at conceptual understanding will never achieve long-term trading success. But those who develop functional skills have the tools for durable success.
Learn More in the Trading Success Framework Course
Written by Matt Thomas (@MattThomasTP)
Related Pages: